Overview
Welcome to the one hundred and twenty-seventh episode of the Heart + Hustle podcast.
0:00 – 25:30 – We're sharing some thoughts about the continued fight against systemic oppression. Charisma has been sharing her experiences via social media. Angelica is more worried about the babies (Gen Z) and uplifting those who are doing the work.
25:30 – 65:11 We are talking with the amazing Ayana Campbell Smith of Millennial Money Guide. Ayana has spent the past year building her first business. We talk about why it's important to care about your money, how you can properly save, and what it's like to start a business while working as a creative director at an agency.
A special thank you to Jeni Wren Stottrup of Gritty Birds for supporting the podcast this week. You can visit Jeni at grittybirds.com/. An extra thank you as well to Sheli Baez, bilingual voiceover actress and NYC walking tour guide. You can visit and hire Sheli at www.shelibaez.com/.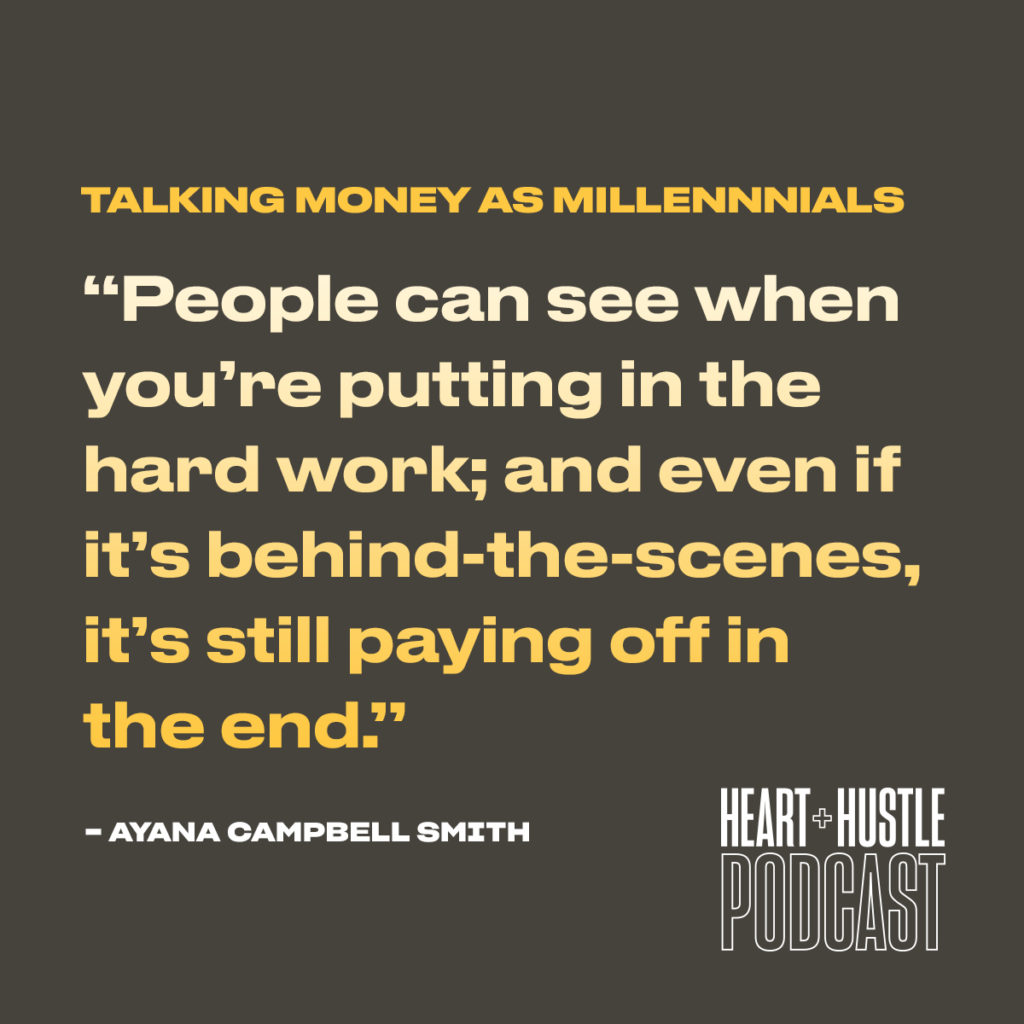 Follow Us on Social Media
Follow us on Twitter  and Instagram!
Instagram: Charisma | Angelica
Snapchat: @CharismaOKeefe
Meet the hosts: Angelica Yarde and Charisma O'Keefe
We're now on Spotify, Google Play Music, Acast, and Stitcher! Subscribe via Apple Podcasts and rate and review.
About Ayana Campbell Smith: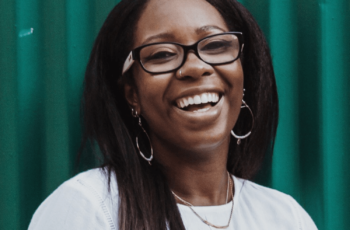 Ayana Campbell Smith is a debt-free millennial money coach with a passion for helping other millennials ditch debt, save more, and win with money!
In August 2019, she launched Millennial Money Guide. Through her monthly email newsletter, Instagram, blog, and 1:1 coaching services, Ayana shares practical tips and money advice to help young adults navigate the sometimes intimidating and often misunderstood world of personal finance.
Interview Links
Tip of the Week
"People can see when you're putting in the hard work; and even if it's behind-the-scenes, it's still paying off in the end." - Ayana Campbell Smith