Overview
Welcome to the thirteenth episode of the Heart + Hustle podcast. Angelica is on her way to WordCamp Atlanta. Charisma is celebrating St. Patrick's Day. Today we are becoming communication rebels! We are talking with Michelle Mazur, Ph.D. who is a public speaking coach, author, and fellow podcaster. She is schooling us on public speaking. In this interview, Michelle gives us a vital tip to calm our nerves before taking the stage, offers some insight as to why women aren't speaking more at events, and lets us in on a small detail that makes a big difference when pitching for speaking gigs.
[Tweet "Content is confidence for public speaking. – @DrMichelleMazur #BossSoHard"]
About Michelle Mazur, Ph.D.: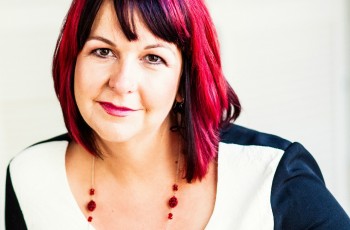 Michelle Mazur, Ph.D. helps speakers and entrepreneurs create speaking as profit-center for their business by building a speech like product that positions them as the go-to expert in their field. She is the CEO of Communication Rebel and the author of Speak Up for Your Business. The speakers she works with have gone on to book speaking gigs around the world, double their speaking fees, and speak in front of world leaders and First Ladies. Her rebel yell has appeared in Fast Company, Entrepreneur, PR Daily, and She Owns It. She lives in Seattle, WA with her adoring husband, 2 obsessive felines, and a huge collection of Duran Duran memorabilia.
Interview Links
Tip of the Week
Content is confidence for public speaking. - Dr. Michelle Mazur