Overview
Welcome to the one hundred and seventy-second episode of the Heart + Hustle podcast!
0:00 – 22:50 – We talk about the problems with small Black-owned businesses outrage and the Brandon Blackwood drama by giving tips for patrons ass well as small business owners to avoid large mix-ups and we also discuss the importance of protecting your mental health and how we support Naomi Osaka.
22:50 – 90:41 – Today we are talking to Allie Nimmons who has been working in the WordPress community as a power user and advocate for the open-source CMS and its people. Allie shares her journey in the WordPress community, how 2020 changed her view on her career, and what it was like to get married during the pandemic.
Follow Us on Social Media
Follow us on Twitter and Instagram!
Instagram: Charisma | Angelica
Snapchat: @CharismaOKeefe
Meet the hosts: Angelica Yarde and Charisma O'Keefe
We're now on Amazon Music, Spotify, Google Play Music, Acast, and Stitcher! Subscribe via Apple Podcasts and rate and review.
About Allie Nimmons: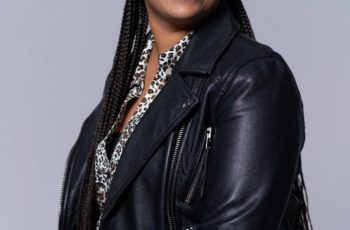 Allie Nimmons is a WordPress freelancer and educator. She is a WordPress contributor, video producer, writer, and active community member. WordPress became a primary professional focus for her in 2014, when she taught herself web design and development through the software. Her past experience includes freelance website maintenance, plugin support at GiveWP, and Community Management at WP Buffs. She is currently a content freelancer, LinkedIn Learning Course instructor and co-founder of the Underrepresented in Tech database. Allie is mildly obsessed with making lists, growing plants, and knitting. She lives in Miami, Florida with her husband and cat.
Interview Links