Overview
0:00 – 15:25 – We're giving a quick summer business updates. Supplies are still hard to come by and so you need to prepare now for your holiday seasons.
15:25 – 59:19 – Today we are talking to Nikki Nash, who is a fellow podcast host, author, and all around business genius today. Nikki gives us some insights on how she learned to allow herself to fail, why it's important to have a weekly show, and other ways consistency allows you to build your business.
Follow Us on Social Media
Follow us on Twitter and Instagram!
Instagram: Charisma | Angelica
Snapchat: @CharismaOKeefe
Meet the hosts: Angelica Yarde and Charisma O'Keefe
We're now on Amazon Music, Spotify, Google Play Music, Acast, and Stitcher! Subscribe via Apple Podcasts and rate and review.
About Nikki Nash: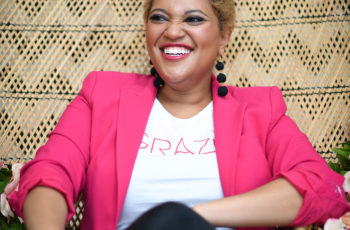 Nikki Nash is a podcast host, Hay House author, and creator of Market Your Genius, a training and development brand on a mission to equip entrepreneurs with the tools and resources they need to share and profit from their message.
Interview Links