Overview
Welcome to the two hundred and fifteenth episode of the Heart + Hustle Podcast!
Today's episode is brought to you by Cubicle to CEO by Ellen Yin. Follow Ellen as she shares weekly case studies with successful entrepreneurs. Today, get access to Cubicle to CEO's "Your First $10k Month" masterclass and a bonus workbook by visiting zen.ai/heartceo.
0:00 – 28:47 – It finally happened. Charisma got the new Instagram and she's sharing details about how this platform change impacts the way your content is seen. We also take some time to talk about money. In this economy? Absolutely.
28:48 – 59:37 – Today we are chatting with RavenLani, a spiritual life coach. RavenLani shares all of the details about starting your spiritual journey, how she works with clients, and several ways to open your mind to trying something new.
Follow Us on Social Media
Follow us on Twitter and Instagram!
Instagram: Charisma | Angelica
Snapchat: @CharismaOKeefe
Meet the hosts: Angelica Yarde and Charisma O'Keefe
We're now on Amazon Music, Google Play Music, Acast, and Stitcher! Subscribe via Apple Podcasts and rate and review.
About RavenLani: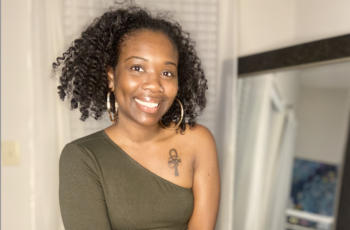 RavenLani, the self-proclaimed Mystical Mama, is more than just a tarot reader—she is a spiritual life coach. RavenLani uses tarot at the foundation of all of her coaching sessions. The cards + her intuition has a deep connection with Spirit that allows her to help clients receive proper healing and guidance that they have not been privy to.
RavenLani uses social media to spread positivity, motivation, and self-help guidance through her daily tarot and oracle content, chakra teachings, numerology guidance, and the lunar cycle.
RavenLani truly sees healing as a luxury and makes it a priority to help others view it in the same light.
Interview Links