Overview
Welcome to the twenty-seventh episode of the Heart + Hustle podcast. Today we're talking all about creating values for your business. We are talking with Kelsey Cronkhite who is the creative director of Pinegate Road, a creative agency. Kelsey shares with us what it takes to create values, why it's important, she shares some examples of her personal values, and lets us know how values helped her make the jump from her 9-5.
[Tweet "Your business goals should make your life happier. via @pinegateroad"]
Follow Us on Social Media
Follow us on Twitter  and Instagram!
Instagram: Charisma | Angelica
Periscope: Charisma | Angelica
Snapchat: @CharismaOKeefe
Meet the hosts: Angelica Yarde and Charisma O'Keefe
We're now on Google Play Music, Acast, and Stitcher! Subscribe via iTunes and rate and review.
About Kelsey Cronkhite: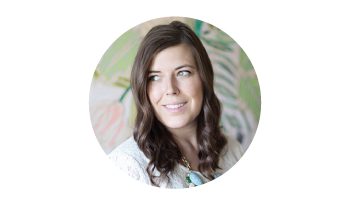 My name is Kelsey Cronkhite, and I'm the creative director here at Pinegate Road. Graduating with an MFA from Savannah College of Art and Design, you could say visual design has always been my passion. I love helping creative entrepreneurs discover their brand vision by doing deep dives into your values and figuring out the foundation of what actually makes you a brand. I bring my passion for design details and strategy into all that I do. A designer who is a little bit of a nerd at heart, (yes, when you work with me you will not only walk away with swoon-worthy brand elements, but the graphs and data to go along with it, friend), I make sure that each of my clients gets a branding experience that will not only give the face of their business a visual rehaul, but will also solidify their core values and vision.
Interview Links
Tip of the Week
Your business goals should make your life happier. - Kelsey Cronkhite