Overview
Welcome to the thirty-fourth episode of the Heart + Hustle podcast. Today we're talking about investing in your business with Elizabeth Hague of Postfilm Design Co. Elizabeth shares her story of restructuring her business by investing. She talks about the nine months she took off from actively pursuing clients, what sweat equity means, and why investing in your business is crucial for scaling.
[Tweet "To make money, you need to have money and save money. via @postfilmdesignco"]
Follow Us on Social Media
Follow us on Twitter  and Instagram!
Instagram: Charisma | Angelica
Periscope: Charisma | Angelica
Snapchat: @CharismaOKeefe
Meet the hosts: Angelica Yarde and Charisma O'Keefe
We're now on Google Play Music, Acast, and Stitcher! Subscribe via iTunes and rate and review.
About Elizabeth Hague: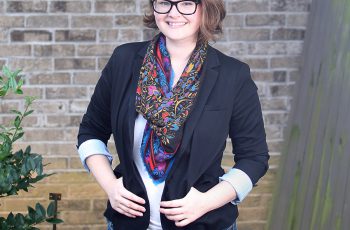 Elizabeth is the co-founder of Postfilm Design Co., a brand and website design studio specializing in connecting companies with their customers through visual communication.
Notoriously terrible at talking about herself, she spends 95% of her time dissecting the finer points of her client's businesses to help them better communicate their value to their customers. After, she folds those points in to cohesive brand systems, visual design and interactive websites that give her clients confidence and control over the messages they deliver to their customers.
The remaining 5% of her time is spent mothering two cats and crashing through woods learning about this thing her husband calls "hiking."
Interview Links
Tip of the Week
To make money, you need to have money and save money. - Elizabeth Hague