Overview
Welcome to the thirty-sixth episode of the Heart + Hustle podcast. Today we're talking about copywriting and content development with Nicki Hicks of Red Vine Studio. Nicki shares her background in SEO and why SEO and content development are crucial for a complete website. She shares why good copy attracts customers, how to write good copy, and why an outside perspective is best.
[Tweet "Copy is your way to reach potential customers. via @nickihicks"]
Follow Us on Social Media
Follow us on Twitter  and Instagram!
Instagram: Charisma | Angelica
Periscope: Charisma | Angelica
Snapchat: @CharismaOKeefe
Meet the hosts: Angelica Yarde and Charisma O'Keefe
We're now on Google Play Music, Acast, and Stitcher! Subscribe via iTunes and rate and review.
About Nicki Hicks: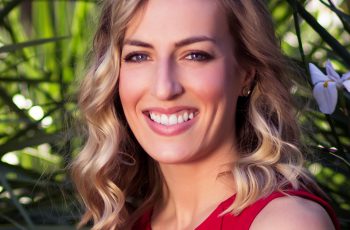 For over 8 years, Nicki Hicks has been working with small to medium-sized businesses to improve their online presence using web marketing. As President and Co-Founder of red vine web studio, Nicki runs her business in St. Augustine, Florida. From Search Engine Optimization to copywriting to blogging and social media consulting for clients, Nicki is passionate about the power of the web for business. She's constantly working on figuring out the deep, dark secrets of Google, writing content for her customers that helps grow their business, and discovering unique ways to take marketing to the next level.
Interview Links
Tip of the Week
Copy is your way to reach potential customers.