Overview
Welcome to the thirty-ninth episode of the Heart + Hustle podcast. Today we're talking about our personal lives versus our business lives with special guest host Melissa Bandera of Jelly Design Studio. We talk about the great work-life balance debate, how we prioritize our personal lives, and how to make your business life intertwine without conflict.
[Tweet "You will never feel truly satisfied by work until you are satisfied by life. – Heather Schuck"]
Follow Us on Social Media
Follow us on Twitter  and Instagram!
Instagram: Charisma | Angelica
Periscope: Charisma | Angelica
Snapchat: @CharismaOKeefe
Meet the hosts: Angelica Yarde and Charisma O'Keefe
We're now on Google Play Music, Acast, and Stitcher! Subscribe via iTunes and rate and review.
About Melissa Bandera: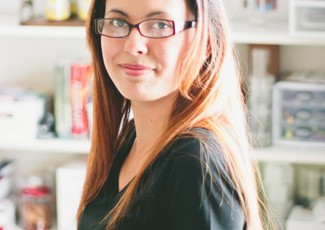 Hello! I'm Melissa Bandera, designer and owner here at Jelly Design Studio.
I started Jelly Design Studio in March 2012, but really, it began long before that. As a blogger, I spent many nights coding and designing my own blog. It was in those wee hours of the night that I discovered my true passion — web design.
I'm on a mission to help bloggers and small businesses perfect their online image by providing affordable, custom design and blog templates. It's a one-woman show here and every part of Jelly Design Studio is handled by me, with love and care.
P.S. Feel free to check out my blog, Blush + Jelly, full of inspiration, food and fashion!
Interview Links