Overview
Welcome to the forty-first episode of the Heart + Hustle podcast. Today we're talking about self-promotion for creatives with Cat Rose of The Creative Introvert. We discuss with Cat how to take a different approach with promotion and marketing, what challenges introverts face that extroverts don't, and the benefits of joining a community.
Today's episode is sponsored by Hover. Find a domain name for your idea. Go to hover.com and use the promo code HEARTHUSTLE at checkout to save 10% off your first purchase.
[Tweet "Promote yourself the way the brands you love do. via @creativeintro"]
Follow Us on Social Media
Follow us on Twitter  and Instagram!
Instagram: Charisma | Angelica
Periscope: Charisma | Angelica
Snapchat: @CharismaOKeefe
Meet the hosts: Angelica Yarde and Charisma O'Keefe
We're now on Google Play Music, Acast, and Stitcher! Subscribe via iTunes and rate and review.
About Cat Rose: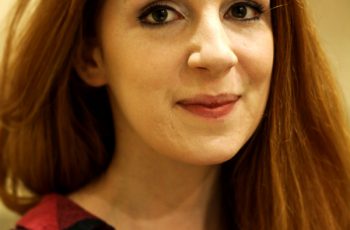 Cat Rose helps creative introverts show their work and get the exposure they deserve. She does this through the League of Creative Introverts, an online community, as well as 1-to-1 mentoring and online training.
She's currently researching the links between personality types and creativity, and how we can use our self-knowledge to make the most of our creative style and strengths.
Find out more at: http://www.thecreativeintrovert.com/
You can also find her on Twitter @creativeintro
Interview Links
Tip of the Week
Promote yourself the way the brands you love do.