Overview
Welcome to the forty-eighth episode of the Heart + Hustle podcast. Today we're talking to Benjamin O'Keefe of MoveOn.Org and better known as being Charisma's younger brother. Benjamin shares with us his experience as an activist, personality, social influencer, and talks with us about creating our own success. He gives us details about how he's prioritized self-care, why you should take ownership of your voice, and how success is not an overnight phenomenon.
Today's episode is sponsored by Hover. Find a domain name for your idea. Go to hover.com and use the promo code HEARTHUSTLE at checkout to save 10% off your first purchase. Today's episode is also sponsored by Winc, your personalized wine club that delivers wine straight to your door. Sign up today at trywinc.com/heartandhustle to save $20 off your order with complimentary shipping on orders of 4 bottles or more.
[Tweet "If you want your stories told, you have to be the one to do it. – @benjaminokeefe"]
[Tweet "Retain ownership of your story. via @benjaminokeefe"]
[Tweet "Being a leader requires and demands sacrifice via @benjaminokeefe"]
Follow Us on Social Media
Follow us on Twitter  and Instagram!
Instagram: Charisma | Angelica
Periscope: Charisma | Angelica
Snapchat: @CharismaOKeefe
Meet the hosts: Angelica Yarde and Charisma O'Keefe
We're now on Google Play Music, Acast, and Stitcher! Subscribe via iTunes and rate and review.
About Benjamin O'Keefe: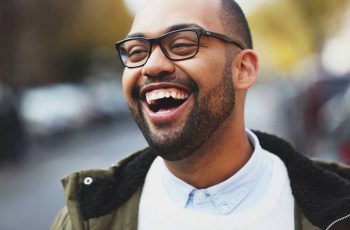 At just 22 years old, Benjamin O'Keefe is already taking the world by storm. An accomplished actor, speaker, writer, and activist, Ben has dedicated his life to sharing one core message: We all have a story, and our story has the power to change someone else's life or, if we give it a chance, to change the world.
Ben is passionate about encouraging people—especially young people—to find their voices and use their stories to create change in the world.
After beginning an international movement against the clothing company Abercrombie & Fitch and that company's discriminating practices, Ben was thrown into the national spotlight, and he quickly emerged as a leading youth activist and television personality.
Ben has been featured on and seen in television shows and newspapers around the world, including "Good Morning America,"​ "BBC World News,"​ "Huffington Post Live," Forbes, The Guardian, The New York Times, and many more. He has spoken to thousands of people in audiences across the United States and Canada and is in the process of writing his first book, Our Stories: A Voice for the Voiceless.
Ben currently works as the Social and Cultural Producer at MoveOn.org, the largest progressive advocacy group in the country. Having officially joined the team as the youngest-ever employee, when he was only 18, Ben brings a millennial perspective to the organization and enjoys the opportunity to help empower leaders to make progressive change in their communities.
Interview Links
Tip of the Week
"If you want your stories told, you have to be the one to do it." - Benjamin O'Keefe