Overview
Welcome to the eighty-first episode of the Heart + Hustle podcast. We're talking to Mario Garcia, a results-oriented life coach and motivational speaker. Mario shares how he found his calling as a life coach, why he believes in results as a measure of success, and why people need to stop making excuses.
Today's episode is sponsored by Seth Godin's altMBA. Created by Seth Godin for you, altMBA is an intensive, 4-week online workshop designed to accelerate leaders who are change agents for the future. Apply today at www.altmba.com/heartandhustle.
[Tweet "Stress is another word for fear. via @neurostratcoach #BossSoHard"]
[Tweet "Work with someone who wants to make change and progress .via @neurostratcoach "]
Follow Us on Social Media
Follow us on Twitter  and Instagram!
Instagram: Charisma | Angelica
Snapchat: @CharismaOKeefe
Meet the hosts: Angelica Yarde and Charisma O'Keefe
We're now on Google Play Music, Acast, and Stitcher! Subscribe via Apple Podcasts and rate and review.
About Mario Garcia: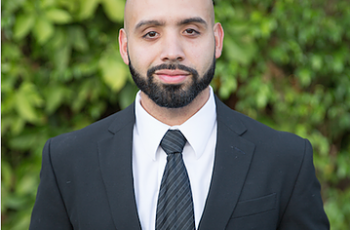 Mario A. Garcia is a Strategic Intervention, Peak Performance & Business Results Coach. He is certified in "Strategic Intervention & Leadership" by Neuro Strategic Coaching Institute; an accredited ACSTH International Coaching Federation (ICF) institution. He received his Neuro Strategies Certification from Neuro Strategies International (NSI). Mario is also a graduate of the Robbins Research International's (RRI) rigorous Coaching Academy.
​
Mario's passion for serving others and ability to assist individuals to discover the best versions of themselves is what makes him an effective coach. Utilizing the world's best tools, strategies, and teachings to bring positive results to create lasting change.
His background and experience includes: International Consumer/Online marketing for a multi million dollar company. As a marketing expert, he spearheaded massive email campaigns, triggers and analytics. Additionally, Mario's experience in International Operations for Latin America included: providing service and support to Mexico, Argentina & Colombia. Mario's business career in real estate includes real estate loan origination, and is certified and licensed as a residential and commercial property home inspector. Mario currently resides in Miami, FL with his fiancé and 2 children.
Interview Links
Tip of the Week
"If you don't bring value, you can't compare yourself to others." Mario Garcia