Overview
Welcome to the eighty-third episode of the Heart + Hustle podcast. We're talking to Erica Ligenza of Coming Up Roses about her life as a full-time blogger. We ask Erica about her day-to-day schedule, what tools she manages her content, and how she leverages the power of influencer marketing to work with brands.
Today's episode is sponsored by Seth Godin's altMBA. Created by Seth Godin for you, altMBA is an intensive, 4-week online workshop designed to accelerate leaders who are change agents for the future. Apply today at www.altmba.com/heartandhustle.
[Tweet "You're worth more than free. via @msericaligenza #BossSoHard"]
[Tweet "Brands care about how you will visualize them .via @msericaligenza "]
[Tweet "Publish content you're proud of. via @msericaligenza #BossSoHard"]
Follow Us on Social Media
Follow us on Twitter  and Instagram!
Instagram: Charisma | Angelica
Snapchat: @CharismaOKeefe
Meet the hosts: Angelica Yarde and Charisma O'Keefe
We're now on Google Play Music, Acast, and Stitcher! Subscribe via Apple Podcasts and rate and review.
About Erica Ligenza: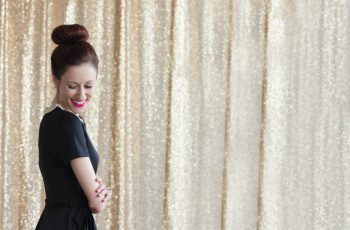 I'm Erica, the author of Coming Up Roses. And I'm really friggin' stoked you're here. I'm a Philadelphia-based life-and-style blogger, brand strategist, business consultant, newlywed, and wine-and-cheese enthusiast. The Wharton School of Business at UPenn was my four-year home, but there was not a chance in you-know-where that I was ending up on Wall Street. (They don't like pink enough.)
Now, I live my passion working as a blogger, content creator and digital influencer for brands, as well as creating courses for bloggers (hollah, BossPitch!). I also help businesses and entrepreneurs build brands the right way, creating custom brand, marketing, and social media strategies. I discovered that I'm 100% more fulfilled when I can change your life through changing the way you think about brand-building and your business. And when I can make you believe in yourself a little more and feel a bit more joyful, that's the icing.
In other news, I'm fueled by strong coffee, loud laughter, a bold lip, and great accessories. I use bobby pins only slightly less than oxygen, I'm one cat short of crazy cat lady status, and I've yet to meet a latte or cupcake I didn't like. I live right outside Philly with my awesome husband and our cats, Moose and Pumpkin.
Interview Links
Tip of the Week
"You're worth more than free." - Erica Ligenza