About Erica Ligenza: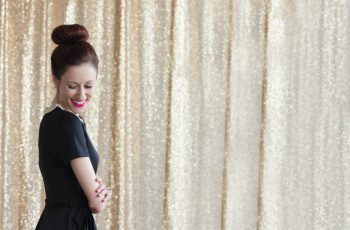 I'm Erica, the author of Coming Up Roses. And I'm really friggin' stoked you're here. I'm a Philadelphia-based life-and-style blogger, brand strategist, business consultant, newlywed, and wine-and-cheese enthusiast. The Wharton School of Business at UPenn was my four-year home, but there was not a chance in you-know-where that I was ending up on Wall Street. (They don't like pink enough.)
Now, I live my passion working as a blogger, content creator and digital influencer for brands, as well as creating courses for bloggers (hollah, BossPitch!). I also help businesses and entrepreneurs build brands the right way, creating custom brand, marketing, and social media strategies. I discovered that I'm 100% more fulfilled when I can change your life through changing the way you think about brand-building and your business. And when I can make you believe in yourself a little more and feel a bit more joyful, that's the icing.
In other news, I'm fueled by strong coffee, loud laughter, a bold lip, and great accessories. I use bobby pins only slightly less than oxygen, I'm one cat short of crazy cat lady status, and I've yet to meet a latte or cupcake I didn't like. I live right outside Philly with my awesome husband and our cats, Moose and Pumpkin.
Interview Links
Tip of the Week
"You're worth more than free." - Erica Ligenza