Overview
Welcome to the one hundred and fifth episode of the Heart + Hustle podcast. We're talking to sleep guru, Julian Hayes II of The Art and Fitness and Life about all things sleep, how to stay in your routine while you travel, and why you should value your health as an entrepreneur. We also talk about the disaster that was #FanCon and what lessons can be learned from a business perspective.
[Tweet "There's something to be said about going through the process. via @thejulianhayes #BossSoHard"]
[Tweet "You can have the throne by implementing systems. via @thejulianhayes #BossSoHard"]
Follow Us on Social Media
Follow us on Twitter  and Instagram!
Instagram: Charisma | Angelica
Snapchat: @CharismaOKeefe
Meet the hosts: Angelica Yarde and Charisma O'Keefe
We're now on Google Play Music, Acast, and Stitcher! Subscribe via Apple Podcasts and rate and review.
About Julian Hayes II: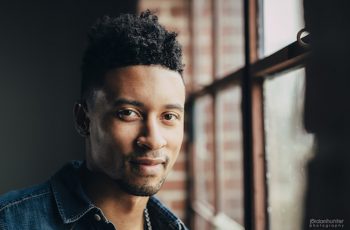 Julian Hayes II is a high performance sleep and nutrition consultant. He's the founder of the Art of Fitness & Life where he helps high performing entrepreneurs and business leaders create more energy so they can move at a faster pace in life while operating with an edge over the competition.
Julian is also an author and has a weekly column at Inc Magazine along with frequently contributing to publications such as Entrepreneur, Success, and numerous others.
Interview Links
Tip of the Week
"When you don't feel balanced, it's code for I feel overwhelmed." - Julian Hayes II