Overview
0:00 – 14:19 – We're letting you know that you can reach out to us next week! Election Day is a big deal but we will be available for you so please get in touch if you need to.
14:19 – 49:47 – We are talking to the lovely Margaret "Margo" Francois of Busy Yoga Mom. Margo talks to us about her journey into becoming a yoga teacher, how she strives for inclusivity, and why it's important to remember that yoga is a practice.
Follow Us on Social Media
Follow us on Twitter and Instagram!
Instagram: Charisma | Angelica
Snapchat: @CharismaOKeefe
Meet the hosts: Angelica Yarde and Charisma O'Keefe
We're now on Amazon Music, Spotify, Google Play Music, Acast, and Stitcher! Subscribe via Apple Podcasts and rate and review.
About Margaret "Margo" Francois: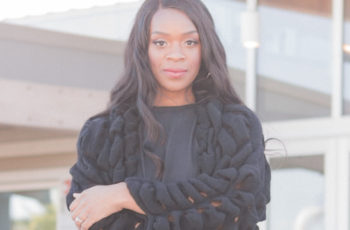 Margaret "Margo" Francois is a yoga teacher and wellness, beauty and lifestyle influencer based in Tampa, FL.
After several years of working as a freelance beauty and wellness writer, whose work was featured in publications like Essence, VIBE Vixen, Sister 2 Sister and PopSugar, she launched the award-winning style and beauty blog Beauty & the Beat.
In 2015, she started documenting her yoga journey on her blog and social media. A lack of representation at local yoga studios and in national media inspired her to become a 200-hour registered yoga teacher, and in 2017 @blackyogamom was born. In 2020 she rebranded her blog to Busy Yoga Mom as a reflection of her lifestyle as a working mom balancing her full-time career as a Digital Content Manager and building her brand as a yoga and wellness expert after hours.
Margo's passion is to empower those who feel underrepresented in yoga and wellness communities to take up space and thrive. She does this through online education and collaborating with peers and brands that promote diversity and inclusion in these sectors.
Interview Links