Overview
Welcome to the one hundred and forty-fifth episode of the Heart + Hustle podcast. This episode is a few weeks late so consider it a fun surprise during this actual doom week. *Audio warning* We are so grateful to the ladies of Shade M to come and discuss their business with us but also re-record some segments so please shout them out on social @shadembeauty.
0:00 – 19:35 – We're answering your listener questions about what to do if your partner doesn't support your business.
19:35 – 56:37 – We are talking to Nour Khalife & Jolie Nubani of Shade M. Shade M is an ethical, clean, vegan, Halal-certified, and cruelty-free beauty company that sells inclusive beauty products to the larger global market. We talk to Nour and Jolie about why they focused on ethics, how they strive for inclusivity, and they give us the BTS on their product lines.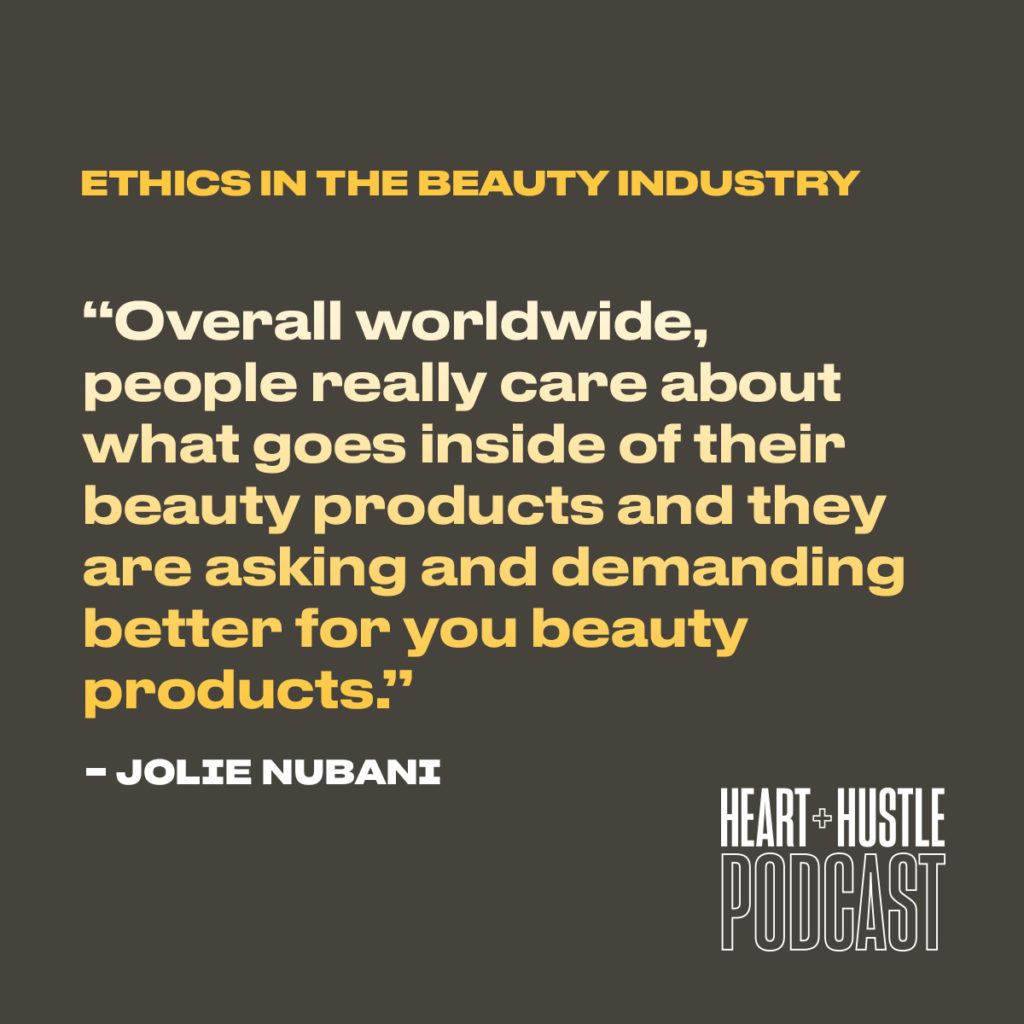 Follow Us on Social Media
Follow us on Twitter and Instagram!
Instagram: Charisma | Angelica
Snapchat: @CharismaOKeefe
Meet the hosts: Angelica Yarde and Charisma O'Keefe
We're now on Amazon Music, Spotify, Google Play Music, Acast, and Stitcher! Subscribe via Apple Podcasts and rate and review.
About Nour Khalife & Jolie Nubani: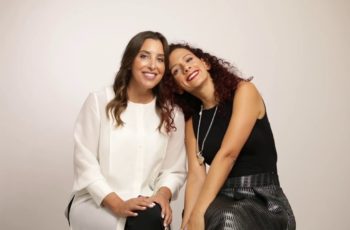 Nour and Jolie are the co-founders of Shade M Beauty, a new Halal Certified, Clean, PETA approved Vegan and Cruelty-Free inclusive makeup brand.
The duo met while working at L'Oreal, each coming from mixed Middle Eastern backgrounds they were frustrated with the industry's narrow scope in regards to representing and producing products for a diverse body of women like themselves. They decided to combine their 18 years of experience and take things into their own hands and create a brand that spoke to all the things they've long wanted to see in the market. Together, they created Shade M, a brand made with ethnic diversity, representation, and the Muslim woman in mind.
Nour is Lebanese, raised in Saudi Arabia, and educated in France. Her background doesn't lack diversity. Nature, art, and makeup enthusiast, Nour is a woman whose career path has been influenced by the many cultures she was fortunate to grow up amongst. With over 12 years of experience in the beauty world, Nour began her career as a marketing executive for Chanel in Dubai. She went on to join L'Oreal Group where she climbed the ranks in Yves Saint Laurent ultimately becoming the head of the brand. Nour is an unconventional woman who sees power in our differences, living by this principle combined with her years of beauty experience, and her love of crazy and eccentric fashion and art taste, it was only natural that her next step was to co-found Shade M and make it her mission to portray women like herself through the brand.
Jolie is the daughter of a Palestinian father and a French-Cajun mother. She was born and raised in the United States during a time when bland, uniform makeup campaigns that lacked cultural diversity were the norm. As an Arab woman who felt unable to see herself in beauty advertisements and campaigns, she knew that the market wasn't going to change itself and began working in the global makeup industry 12 years ago. Working for L'Oreal with the Giorgio Armani brand in both the US and Middle East; she was excited to join Nour in this adventure.
Jolie and Nour are excited to share Shade M with the world! "Shake it up, be loud, bold, and embrace every moment life throws at you – we only have a string of them and it's over; don't hold back be you unapologetically!" Scream "I am my own Shade!"
Interview Links
Tip of the Week
"Overall worldwide people really care about what goes inside their beauty products and they are asking and demanding better for you beauty products." - Jolie Nubani