Overview
Welcome to the twentieth episode of the Heart + Hustle podcast. Today we are embracing our inner sparkle! We are talking with Nicole Siscaretti who is a blogger, teacher, and social media expert. Nicole is known for her blog, Sparkly Ever After, where she embraces her love of food, Disney, and happiness. She has a social media following that is engaging and we talk to her about how she built her brand. She shares her thoughts on breaking the social media rules, why positivity is priority, and why embracing yourself works best online.
[Tweet "Keep it positive on social media. via @sparklynicole"]
Follow Us on Social Media
Follow us on Twitter  and Instagram!
Instagram: Charisma | Angelica
Periscope: Charisma | Angelica
Snapchat: @CharismaMoran
Meet the hosts: Angelica Yarde and Charisma Moran
We're now on Google Play Music, Acast, and Stitcher! Subscribe via iTunes and rate and review.
About Nicole Siscaretti: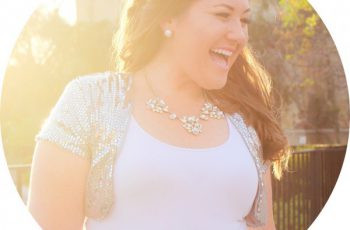 I've always been a creative dreamer and endlessly curious and optimistic. This little sparkle was born and raised in South Florida and was once a Gifted Program student and a varsity cheerleading captain. I graduated from the University of Central Florida majoring in Theatre and minoring in Education. Dance was my true passion and focus in my collegiate studies and I loved to choreograph and teach it. After college, I traveled our beautiful country for a year. My heart was in Orlando so I returned and worked at Walt Disney World at Star Tours for a year. I was honored to be a part of the magic and serve others making special memories. My next step brought me here to digital content production. I started this blog for funzies but ended up discovering how fulfilling telling stories through writing, pictures, videos and social media is to me. Now I'm blazing my own trail and I get to create and entertain in every aspect and I'm so thankful for it.
You can also find me teaching social media classes for UGotClass and designing pretty shirts and things for SparklyEverAfterShop.com. I'm available to hire for writing, social media consulting and as talent and you can inquire by contacting me here. See more at NicoleSiscaretti.com.
If you love this blog, shop through my Amazon link & support SparklyEverAfter.com.
Interview Links
Tip of the Week
Keep it positive on social media. - Nicole Siscaretti