Overview
Welcome to the two hundredth and fourth episode of the Heart + Hustle Podcast!
0:00 – 16:35 – Hi peeps! We are sharing some tips for taking advantage of the spring season to help boost your businesses and also reminding you to shop at Kismet + Charisma as well as Studio 404 Paper.
16:35 – 1:01:21 – Today we are talking to Kristabel Plummer of I Want You To Know. Kristabel is a London-based content creator who has been in the game of creating content before social media took off. She shares with us how she pioneered #YouCanSitWithUs to create a community of influencers looking to get past the blues of the algorithm. Kristabel also talks about how she is prioritizing slowing down and what she is looking forward to by reconnecting in person.
Follow Us on Social Media
Follow us on Twitter and Instagram!
Instagram: Charisma | Angelica
Snapchat: @CharismaOKeefe
Meet the hosts: Angelica Yarde and Charisma O'Keefe
We're now on Amazon Music, Google Play Music, Acast, and Stitcher! Subscribe via Apple Podcasts and rate and review.
About Kristabel Plummer: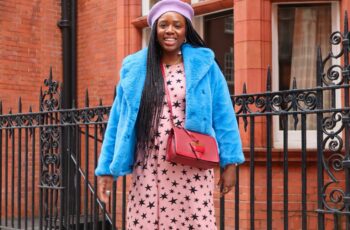 In a world of cookie-cutter accounts, Kristabel offers a distinct mix of colourful fashion, lifestyle, and travel content. She brings her audience along the thirty-something journey, sharing honest discoveries and TED-style chats on Instagram Stories. Whether it's finding homeware in the markets of Oaxaca, analysing Money Diaries, or celebrating black-owned businesses, her content inspires others to make conscious yet critical decisions.
Interview Links