Overview
Welcome to the two hundredth and fourth episode of the Heart + Hustle Podcast!
0:00 – 9:49 – Hi peeps! Orlando locals are invited to come out to Evening exchange at East End Market and there is a new collection at Kismet + Charisma launching this weekend!
9:49 – 1:30:25 – Today we are chatting with our friend Cynthia of Cynthia Plans. Cynthia is a social media maven, Reels queen, planner guru, and virtual assistant based in Orlando. We talk to Cynthia about her recent career change from leaving her 9-to-5 to build her virtual assistant business, how she's grown her business by using her knowledge from the corporate world, and how you can make social media work for you.
Follow Us on Social Media
Follow us on Twitter and Instagram!
Instagram: Charisma | Angelica
Snapchat: @CharismaOKeefe
Meet the hosts: Angelica Yarde and Charisma O'Keefe
We're now on Amazon Music, Google Play Music, Acast, and Stitcher! Subscribe via Apple Podcasts and rate and review.
About Cynthia Velasco: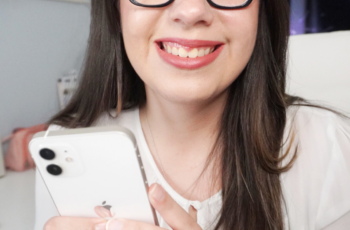 Originally a transplant from the North, Cynthia Velasco has lived in Central Florida for nearly 15 years and has been fortunate to call the City Beautiful her home for the last six years. She currently resides in East Orlando with her husband and son. You can usually find her at the library, her favorite stationery store in Winter Garden, or at one of downtown Orlando's many cozy coffee shops.
When not working or working out, she enjoys planning out each day and week of her life to maximize her time with her family, and to reach her personal goals. Planning became a necessity after having her son in 2014, but after just a few months of taking up this task she found a community of individuals that later evolved into friends and followers, and this "task" became a full-fledged hobby. From functional stickers to washi tape, all of it has brought her more joy and discipline than she ever expected to find.
In addition to her hobby, she spends her time offering consulting and working with brands and small businesses to develop creative content and further their business objectives through virtual assistant services. An expert in social media strategy and content creation, she loves working with businesses to expand their reach and drive action through social media.
Interview Links