Overview
Welcome to the forty-fourth episode of the Heart + Hustle podcast. Today we're talking about building a clothing line with the beautiful Tennille McMillian of NAKIMULI. NAKIMULI is a clothing line that uses bold prints to set themselves apart for women who are into dressing for themselves. Tennille talks to us from her workroom in Brooklyn about how she got started working in fashion warehouses, how she grew to 50K followers on Instagram, how it's imperative for black creatives to support each other, and so much more! Tennille is super sweet and we are so happy to have her on the podcast!
Today's episode is sponsored by Winc, your personalized wine club that delivers wine straight to your door. Sign up today at trywinc.com/heartandhustle to save $20 off your order with complimentary shipping on orders of 4 bottles or more.
[Tweet "Know everything about your target customer, where they shop, eat, etc. via @NAKIMULI"]
Follow Us on Social Media
Follow us on Twitter  and Instagram!
Instagram: Charisma | Angelica
Periscope: Charisma | Angelica
Snapchat: @CharismaOKeefe
Meet the hosts: Angelica Yarde and Charisma O'Keefe
We're now on Google Play Music, Acast, and Stitcher! Subscribe via iTunes and rate and review.
About Tennille McMillian: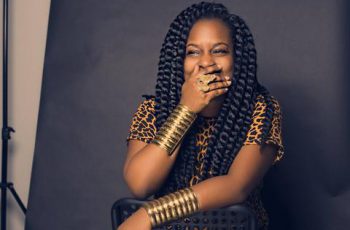 Owner + designer Tennille McMillan established NAKIMULI in 2009. Growing up in Brooklyn, Tennille always stood out as "the weird one" with her unique style of dress. She used that to her advantage and began teaching herself how to sew after graduating from high school at age 16. Tennille developed her skills by making clothes for family members and costumes for fellow dance students at Hunter College. After graduating with a BA in dance, Tennille decided to pursue fashion instead of dancing professionally. That is when NAKIMULI began to take shape. In 2012, Tennille began working with Erykah Badu, and still creates items for her. NAKIMULI has also been worn by Eva Marcille, Jill Scott, Danielle Brooks (Orange Is The New Black), Jazmine Sullivan, and Merrill of TuneYards. Tennille still designs NAKIMULI in her hometown of Brooklyn, NY.
Interview Links
Tip of the Week
"I didn't know what I wanted to do, but I always knew the woman I wanted to be." ― Diane Von Furstenberg