Overview
Welcome to the fifty-fifth episode of the Heart + Hustle podcast. Today we're talking to Diane Kinney of The Versatility Group about best project management practices. Diane became a C-level executive early in her career and left the corporate role to become a consultant. Now after 18 years of entrepreneurship, she shares with us what she's learned about project management, how freelancers need to develop this skill set, and how you're losing money and may not even know it.
[Tweet "Project management is a skill that you learn, grow, and refine. – @dkinney"]
[Tweet "Project management is the art of managing people. – @dkinney"]
Follow Us on Social Media
Follow us on Twitter  and Instagram!
Instagram: Charisma | Angelica
Periscope: Charisma | Angelica
Snapchat: @CharismaOKeefe
Meet the hosts: Angelica Yarde and Charisma O'Keefe
We're now on Google Play Music, Acast, and Stitcher! Subscribe via iTunes and rate and review.
About Diane Kinney: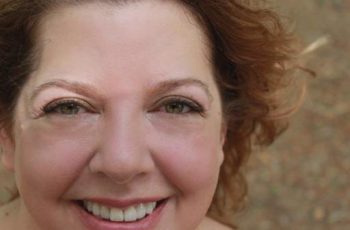 es, I'm a mega WordPress nerd and I'd love to share the things I've learned in the last 17 years of building both simple and complex sites in WordPress.
Born and raised in Wisconsin (#gopackgo), my adult life has been spent on the gulf coast of Florida in sunny Sarasota. I delight in the sunshine and weirdly wonderful things that regularly happen in this state.
I live with my husband, college student daughter, five cats and three dogs. All of the cats were rescued from certain death by my animal loving daughter and our first dog was a refugee after Hurricane Charley. It's all very crazy and brimming with love.
Interview Links
Tip of the Week
Project management is the art of managing people. - Diane Kinney