Overview
Welcome to the fifty-sixth episode of the Heart + Hustle podcast. Today we're talking to Cathy Tibbles of WordPress Barista about hiring contractors for your business. Cathy helps us get over the fear of delegation, when to start looking for contractors, some places you find people for hire, and what makes a good contractor for your business.
[Tweet "Hire out for the things you do that make you lose money. – @wpbarista"]
[Tweet "You can't train integrity, values, and communication.  – @wpbarista"]
Follow Us on Social Media
Follow us on Twitter  and Instagram!
Instagram: Charisma | Angelica
Periscope: Charisma | Angelica
Snapchat: @CharismaOKeefe
Meet the hosts: Angelica Yarde and Charisma O'Keefe
We're now on Google Play Music, Acast, and Stitcher! Subscribe via iTunes and rate and review.
About Cathy Tibbles: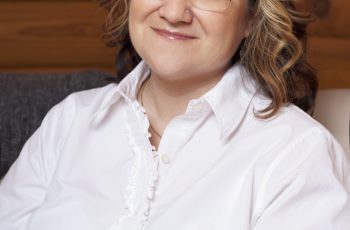 Cathy, our head girlfriend at WordPress Barista, has been in people-bootcamp her whole life. Out of necessity, (in Zaire, Africa ) she was trained as a dental assistant and occupational therapist. She learned to work with people's fears (ahem), and to work with parents of autistic children, as well as children's learning styles.
Attending school in Kenya with kids from all over the world, dumped her head-first into Communication & Acceptance Bootcamp.
As an adult, she got to love on people during their toughest times as a Fire, Theft and Flood insurance adjuster. And later as a Director of Children's Ministry, she recruited, trained and inspired hundreds of volunteers.
To sum up, she believes in the value of what you have to say.
Later on, with 3 kids in tow, she entered the world of blogging and made $.82 the first year. But she was already hooked on the themes, the coding and the marketing. 10 years and several more girlfriends later, you have WordPress Barista – your geeky girlfriends partnering with bloggers to take care of the technical aspects of blogging.
Interview Links
Tip of the Week
"Hire out for the things you do that make you lose money." - Cathy Tibbles