Overview
Welcome to the sixty-first episode of the Heart + Hustle podcast. Today we're talking to Allie Lehman of The Wonder Jam about self-care and managing your energy. Allie literally wrote the book on managing your energy as an introvert and entrepreneur. We talk about how self-care has given Allie clarity in life and business, why there should be balance with your hustle, how to scale your business without burn out, and Allie shares the tools she uses to keep herself balanced.
[Tweet "Being an introvert isn't a crutch when you manage your energy. @alliepal"]
Follow Us on Social Media
Follow us on Twitter  and Instagram!
Instagram: Charisma | Angelica
Periscope: Charisma | Angelica
Snapchat: @CharismaOKeefe
Meet the hosts: Angelica Yarde and Charisma O'Keefe
We're now on Google Play Music, Acast, and Stitcher! Subscribe via iTunes and rate and review.
About Allie Lehman: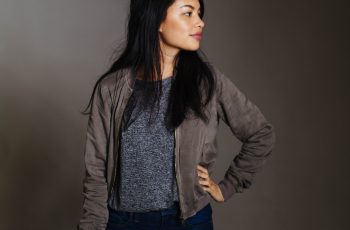 I'm a designer, a photographer and a painter living in Columbus, Ohio. I own a branding studio with my husband, Adam. I'm also an introvert, and wrote an e-book on how introverts can build a business and manage their energy. Always trying to be timeless, not trendy.
Interview Links
Tip of the Week
Being an introvert doesn't need to be a crutch when you manage your energy. - Allie Lehman