Overview
Welcome to the sixty-second episode of the Heart + Hustle podcast. Today we're talking to Christa Myers, a visual artist based in New York City about being a fine artist. Christa has recently made the jump from over a decade in public health to pursuing her passions as a visual artist. We talk about how she chose the mediums she specializes in, what a day in the life of Christa looks like, how she uses the stories of other artists to help inspire her, and what makes her creatively fulfilled.
[Tweet "Have tenacity, grit, and vision about your work. @christadavidart"]
[Tweet "Black joy is an act of resistance. @christadavidart"]
[Tweet "Produce enough work and find your people. @christadavidart"]
Follow Us on Social Media
Follow us on Twitter  and Instagram!
Instagram: Charisma | Angelica
Periscope: Charisma | Angelica
Snapchat: @CharismaOKeefe
Meet the hosts: Angelica Yarde and Charisma O'Keefe
We're now on Google Play Music, Acast, and Stitcher! Subscribe via iTunes and rate and review.
About Christa Myers: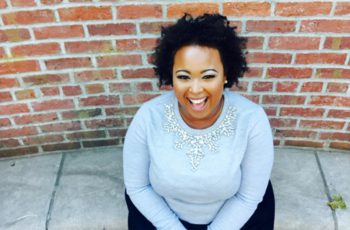 I'm Christa David. I'm a NYC based artist and storyteller on a mission to make meaningful art and art meaningful for me and the masses (or anyone open to being transfixed and transformed by art).
Interview Links
Tip of the Week
"Have tenacity, grit, and vision about your work." - Christa Myers