Overview
Welcome to the sixty-third episode of the Heart + Hustle podcast. Today we're talking to Dre Baldwin of Dre All Day, a former professional basketball player and current content creator, speaker, and business coach. Dre talks with us about how he used his drive and self-discipline to learn basketball which grew into a professional basketball career. He also shares how he made the pivot from sports to entrepreneurship. Dre lets us know how he creates steady, consistent content for his audience and how he still manages to get eight hours of sleep every night.
[Tweet "Anything we're good at, we have a routine for it. via @dreallday"]
[Tweet "If it's not motivating you to action, it's not good for you. via @dreallday"]
[Tweet "Move yourself to action. @dreallday #BossSoHard"]
Follow Us on Social Media
Follow us on Twitter  and Instagram!
Instagram: Charisma | Angelica
Periscope: Charisma | Angelica
Snapchat: @CharismaOKeefe
Meet the hosts: Angelica Yarde and Charisma O'Keefe
We're now on Google Play Music, Acast, and Stitcher! Subscribe via iTunes and rate and review.
About Dre Baldwin: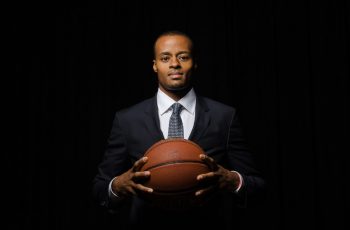 Dre Baldwin is the world's only Work On Your Game expert. A 9-year professional basketball player, Dre teaches Mental Toughness, Self-Confidence and Self-Discipline to athletes, entrepreneurs and business professionals.
On YouTube since 2006, Dre has 115,000+ subscribers viewing his content over 35 million times. Dre's "Work On Your Game" show is on Grant Cardone TV.
A Penn State alum, Dre has done 3 TED Talks and published 11 books. A Philadelphia native, Dre lives in Miami.
Interview Links
Tip of the Week
"If it's not motivating you to action, it's not good for you" - Dre Baldwin