Overview
Welcome to the sixty-eight episode of the Heart + Hustle podcast. Today we're talking to writer and activist, ShiShi Rose. You may know ShiShi Rose from her role in organizing the women's march or her writing in politics, feminism, and activism. She shares how she balances the journey of being an activist while still managing her writing career. She talks about why uplifting black women is so important and how we should use our creativity to change the narrative.
[Tweet "Harness your own capabilities no matter what's going on – @ShiShi_Rose #BossSoHard"]
[Tweet "Make art that reflects the time. – @ShiShi_Rose #BossSoHard"]
Follow Us on Social Media
Follow us on Twitter  and Instagram!
Instagram: Charisma | Angelica
Periscope: Charisma | Angelica
Snapchat: @CharismaOKeefe
Meet the hosts: Angelica Yarde and Charisma O'Keefe
We're now on Google Play Music, Acast, and Stitcher! Subscribe via iTunes and rate and review.
About ShiShi Rose: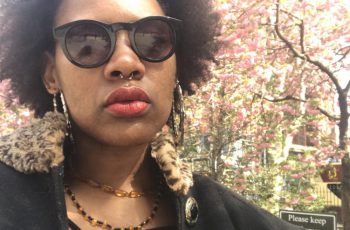 ShiShi Rose is a Brooklyn based writer and activist with work focusing on Black women's rights and Black and Brown liberation in the form of politics and economic justice.
Interview Links
Tip of the Week
Harness your own capabilities no matter what's going on - ShiShi Rose