Overview
Welcome to the sixty-seventh episode of the Heart + Hustle podcast. Today we're talking to Erica Melissa of Erica Melissa Photography about client experiences. Erica's photography journey started after the birth of her son and through her journey, she's created an exceptional process for her clients. We talk about why client experiences are important, how to make your clients comfortable with your first communication, and the art of the follow-up.
[Tweet "Your client experience is a strategy. via @ericamelissa_ #BossSoHard"]
[Tweet "As an entrepreneur, be willing to adapt to know people. via @ericamelissa_"]
Follow Us on Social Media
Follow us on Twitter  and Instagram!
Instagram: Charisma | Angelica
Periscope: Charisma | Angelica
Snapchat: @CharismaOKeefe
Meet the hosts: Angelica Yarde and Charisma O'Keefe
We're now on Google Play Music, Acast, and Stitcher! Subscribe via iTunes and rate and review.
About Erica Melissa: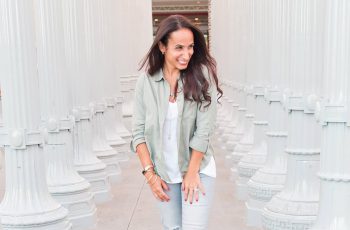 Erica Melissa is a wedding and lifestyle photographer with a wanderlust for life- capturing the messy, passionate, sweet, fill your eyes with tears moments.
Interview Links