Overview
Welcome to the seventy-fourth episode of the Heart + Hustle Podcast. Today we're talking to Laurel Moll about her journey of writing her second book, Following Your Fears. Laurel shares how she juggles her busy schedule as a writer, dancer, fitness studio manager, and e-commerce shop owner. She talks about what led her to writing and how following her fears helped shaped her career. We're also answering a lot of listener questions in this episode so stay tuned!
[Tweet "Do the things you're scared to do. via @laurelmoll #BossSoHard"]
Follow Us on Social Media
Follow us on Twitter  and Instagram!
Instagram: Charisma | Angelica
Snapchat: @CharismaOKeefe
Meet the hosts: Angelica Yarde and Charisma O'Keefe
We're now on Google Play Music, Acast, and Stitcher! Subscribe via iTunes and rate and review.
About Laurel Moll: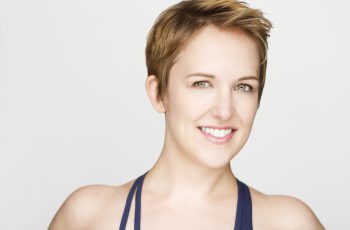 Laurel Moll is a lifestyle writer, dancer, fitness instructor, and co-owner of the inspirational t-shirt company Golden Rhino based in Orlando, Florida. She is a lifelong Floridian but spent several years living and working in New York City. Her writing has been featured in The Huffington Post, VitaMix Blog, Quiet Revolution, TinyBuddha, Mind Body Green, and more. Laurel recently published her first memoir, Following Fear: How I Faced 30 Fears and Learned to Trust the Unknown, a collection of vulnerable short stories meant to inspire others to follow their fears instead of run from them. Laurel is also the author of the plant-based cookbook Going Back for Seconds which promotes healthy food with a laid-back, no stress attitude. For more information about Laurel, visit www.laurelmoll.com.
Interview Links