Overview
Welcome to the seventy-fifth episode of the Heart + Hustle podcast. Today is the day we've been waiting for! We're talking to Ticora Davis of The Creator's Law Firm about all of your important law questions. Ticora talks to us about why she started her own private firm after being discriminated against, what things you should do first before starting a business, and goes over the confusing law terms that has the Internet buzzing.
[Tweet "Getting clear allows you to proceed with what you're doing via @creatorslawyer"]
[Tweet "A good contract sets expectations for you and your clients. – @creatorslawyer"]
[Tweet "Part of respecting your business is investing in your legal needs. via @creatorslawyer"]
Follow Us on Social Media
Follow us on Twitter  and Instagram!
Instagram: Charisma | Angelica
Snapchat: @CharismaOKeefe
Meet the hosts: Angelica Yarde and Charisma O'Keefe
We're now on Google Play Music, Acast, and Stitcher! Subscribe via Apple Podcasts and rate and review.
About Ticora Davis: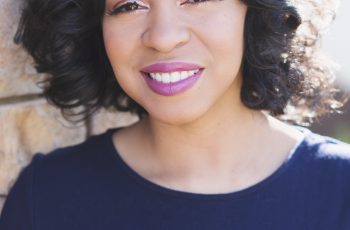 Ticora E. Davis, Esq. is an Attorney, Legal Advisor, Business Strategist, Professor, Speaker, and Consultant who founded The Creator's Law Firm, a boutique intellectual property and business law firm, to help creative entrepreneurs and small business owners build, grow, and protect their business. She helps her clients successfully navigate their trademark, copyright and licensing matters. Ticora is committed to empowering creatives with the knowledge and tools to not only understand their intellectual property, but to leverage their intellectual property for ultimate profitability. Her clients include TV celebrities
award-winning wedding professionals, artists, creative entrepreneurs, designers and business coaches, and TED/TEDx speakers. Because of her innovative work, she's been featured on VH1, WBTV Charlotte, Mama Hustle & Co., Amped Life 360, and Sweet Blue Bird Design Company.
Interview Links
Tip of the Week
"Part of respecting your business is investing in your legal needs" - Ticora Davis