Overview
Welcome to the seventy-eighth episode of the Heart + Hustle podcast. We're talking to Kristy and Vic, a husband-and-wife wedding photography team, about their work together as business partners and community leaders with the Rising Tide Society. Kristy and Vic share how the Rising Tide Society changed their business and made them leaders, how their navigating moving into a new market, and why they value community over competition.
Today's episode is sponsored by Seth Godin's altMBA. Created by Seth Godin for you, altMBA is an intensive, 4-week online workshop designed to accelerate leaders who are change agents for the future. Apply today at www.altmba.com/heartandhustle.
[Tweet "Fight the idea of competitors wanting to steal your clients. via @kristyandvic"]
[Tweet "Influence one person. That's what leadership is about. via @kristyandvic"]
[Tweet "To be a leader, you must be willing to share. via @kristyandvic"]
[Tweet "With experience, it gets better. via @kristyandvic"]
Follow Us on Social Media
Follow us on Twitter  and Instagram!
Instagram: Charisma | Angelica
Snapchat: @CharismaOKeefe
Meet the hosts: Angelica Yarde and Charisma O'Keefe
We're now on Google Play Music, Acast, and Stitcher! Subscribe via Apple Podcasts and rate and review.
About Kristy and Vic: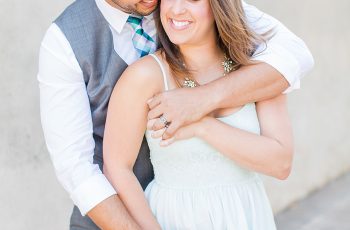 Kristy & Vic are a husband and wife wedding photography team and educators serving South Florida and beyond. They have been married for 5 years and have been shooting together for 4 years. They love food way more than the average person and one of their favorite things to do together is travel and meet new people. They have a cocker-poo puppy named Peanut and absolutely love working together to capture the most important day in a couples life.
Interview Links
Tip of the Week
"Influence one person. That's what leadership is about." - Vic of Kristy + Vic Photography