Overview
Welcome to the ninety-third episode of the Heart + Hustle podcast. We're talking to the amazing Diana Griffith of the Orlando Lady Boss podcast. Diana talks about how she built her community based on wanting to support and uplift the community of women in the city, how she's balancing her business while building a community, and why it's important to get involved.
[Tweet "It's ok to create spaces for the things you love. via @orlandoladyboss #BossSoHard"]
[Tweet "You have to find the people who support you in different endeavors. via @orlandoladyboss"]
Follow Us on Social Media
Follow us on Twitter  and Instagram!
Instagram: Charisma | Angelica
Snapchat: @CharismaOKeefe
Meet the hosts: Angelica Yarde and Charisma O'Keefe
We're now on Google Play Music, Acast, and Stitcher! Subscribe via Apple Podcasts and rate and review.
About Diana Griffith: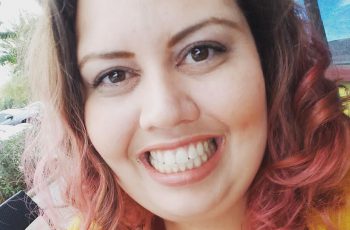 Diana Griffith is a content writer and owner of Orlando Lady Boss which is a blog and podcast platform that aims to amplify women's voices in Orlando who are making positive impacts in the city through business entrepreneurship, non-profit work, creativity, leadership, and activism. Her goal is to give other women opportunities to see themselves as change makers in their own world.
Diana also works directly with business owners to create dynamic content for their business. She loves to delve into a business, learn why it's important, and develop the voice of each business she works with through website rewrites, company blogs, articles and case studies, sales pages, and social media content. Getting to the heart of a business in order to connect better with its customers drives Diana's passion for her own business.
Building a value based business, Diana believes in supporting women, and women owned businesses. Through Orlando Lady Boss she not only shares other women's stories, but she discusses topics like female focused career issues, feminism, and community building. She is also the Vice President of the Orlando chapter of Femcity, a woman's connection group.
Interview Links
Tip of the Week
"It's ok to create spaces for the things you love."