Overview
Welcome to the ninety-second episode of the Heart + Hustle podcast. We're talking to Tamara Floyd, veteran six-figure blogger of Natural Hair Rules !!! about how she's turned her almost decade-worth of content into products. We also obviously ask Tamara about some best natural hair practices, how she's adapted online, and why longevity is a game of persistence.
[Tweet "It's ok to pivot and deviate from the original plan. via @naturalhairrule #BossSoHard"]
[Tweet "Be strategic and don't limit yourself. via @naturalhairrule #BossSoHard"]
[Tweet "Help people not make the same mistakes. via @naturalhairrule #BossSoHard"]
Follow Us on Social Media
Follow us on Twitter  and Instagram!
Instagram: Charisma | Angelica
Snapchat: @CharismaOKeefe
Meet the hosts: Angelica Yarde and Charisma O'Keefe
We're now on Google Play Music, Acast, and Stitcher! Subscribe via Apple Podcasts and rate and review.
About Tamara Floyd: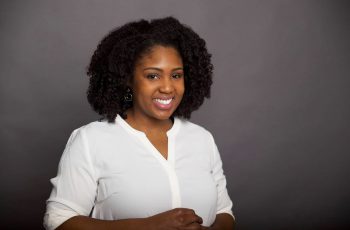 ssionate entrepreneur and part-time superhero with a simple mission, World Domination.
She started her blog, Natural Hair Rules.com in 2008 as a creative outlet and online natural hair journal. Over the years it has garnered more than one million monthly pageviews and a following nearly 700,000 across all social media channels. She has had the honor of working with top brands and companies such as Sally Beauty, Wal-Mart, and Dove, just to name a few. In 2015, she was awarded Toyota Bloggers Going Places Award.
She resides in Atlanta, GA with her husband and two sons.
Interview Links
Tip of the Week
"Be strategic and don't limit yourself." - Tamara Floyd