Overview
Welcome to the ninety-first episode of the Heart + Hustle podcast. We're talking to Sean Kim, founder of Rype App, Rype allows users to have unlimited number of one-on-one lessons with a professional coach, including live classes and premium video lessons, to accelerate your skills. We also talk to Sean about how he saw the void in a market that had standing leaders, what makes Rype efficient, and his plan to continue to scale his business.
[Tweet "Find a partner who is good at your weaknesses. via @heyseankim #BossSoHard"]
[Tweet "Double-down on your strengths. via @heyseankim #BossSoHard"]
[Tweet "If your business relies solely on you, it won't be a sustainable machine. via @heyseankim"]
Follow Us on Social Media
Follow us on Twitter  and Instagram!
Instagram: Charisma | Angelica
Snapchat: @CharismaOKeefe
Meet the hosts: Angelica Yarde and Charisma O'Keefe
We're now on Google Play Music, Acast, and Stitcher! Subscribe via Apple Podcasts and rate and review.
About Sean Kim: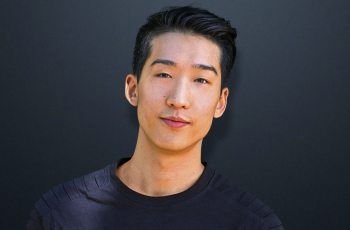 Sean Kim is the founder and CEO of Rype, one of the world's leading language learning platforms online. He's also the host of The Sean Kim Show, a popular podcast syndicated to Inc. Magazine, Observer.com, and Huffington Post, interviewing world-class minds such as Robert Greene, Dave Asprey, Lewis Howes, and more.
Interview Links
Tip of the Week
"If your business relies solely on you, it won't be a sustainable machine." - Sean Kim