Overview
Welcome to the one hundred and sixtieth episode of the Heart + Hustle podcast!
0:00 – 12:25 – We are quickly reviewing where we are career wise in March 2021. We are also talking about some ways to approach small business owners to sell your services.
12:25 – 83:50 – Today we are talking to repeat guest Monique Garcia of Only One Mark. Monique shares about her experience as a custom event stationer and how she managed to operate her business in 2021. She also talks about giving birth during the pandemic and how she's pivoted her business for the new event trends happening in 2021.
Follow Us on Social Media
Follow us on Twitter and Instagram!
Instagram: Charisma | Angelica
Snapchat: @CharismaOKeefe
Meet the hosts: Angelica Yarde and Charisma O'Keefe
We're now on Amazon Music, Spotify, Google Play Music, Acast, and Stitcher! Subscribe via Apple Podcasts and rate and review.
About Monique Garcia: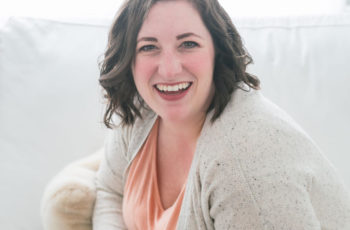 Monique Garcia is the Artist and Owner of Only One Mark - a small business that creates custom invitations and paper goods for once in a lifetime occasions. Through her designs, Monique creates functional and thoughtful details that will stand as a part of a memorable moment in someone's story.
2021 not only marks Only One Mark's 10th year in business, but it also celebrates Monique and cofounder Gus' 10 year wedding anniversary. In addition to celebrating these two milestones, they are entering a new chapter in their story of becoming parents to two beautiful kiddos and learning to balance work life and family life.
Interview Links