Overview
Welcome to the one hundred and ninety-seventh episode of the Heart + Hustle Podcast!
As the second part of our Black History Month series, Charisma is interviewing Angelica about her life, career, and what she thinks Black excellence is. You can catch Charisma's interview next month during Women's History Month.
Follow Us on Social Media
Follow us on Twitter and Instagram!
Instagram: Charisma | Angelica
Snapchat: @CharismaOKeefe
Meet the hosts: Angelica Yarde and Charisma O'Keefe
We're now on Amazon Music, Google Play Music, Acast, and Stitcher! Subscribe via Apple Podcasts and rate and review.
About Angelica Yarde: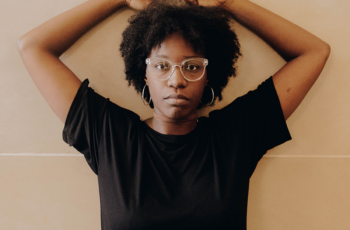 Angelica Yarde is the co-founder of Sevenality, a brand strategy agency, located in Orlando, Florida. She is also the owner of Studio 404 Paper and co-host of the Heart + Hustle Podcast, a weekly podcast focused on giving creative entrepreneurs the tools they need to achieve with life-work balance. She has been a designer and developer for over a decade and is passionate about helping brands achieve their goals using design and user-experience-based solutions.
Angelica Yarde is focused on brand strategy and utilizing design and user experience to help communities, organizations, and individual brands achieve their goals and maximize their impact. She is a partner in Sevenality, a branding strategy firm, co-hosts a business-life balance podcast, organizes events and committees locally in Central Florida, has been published in publications such as Good Company Magazine, and has been a featured speaker, panelist, and workshop facilitator.
Interview Links